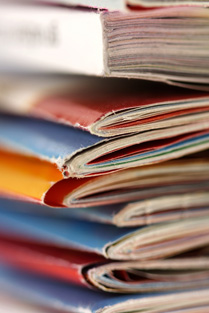 Retrieval of back issues are possible by instructions placed by e-mail or fax. The service is available on a daily basis and posted through our network of Postal Authorities.
We offer bespoke carrier sheet printing and poly wrapping of individual items on a daily basis with no minimum requirement
For more information and specialist advice on our Back Issue Pick/Pack Distribution please give us a call and speak to one of our specialist team members on
0121 561 5246
.